Biggest Bail Amounts for High Profile Cases.
If you have ever wondered how some of the biggest bail amounts came to be or what bail was set for high profile arrests, then look no further as we have compiled a top ten list of high profile cases and the corresponding bail amounts. Most of these crimes mainly revolve around massive fraud and/or some major type of financial theft. 
10. Ken Lay – $500,000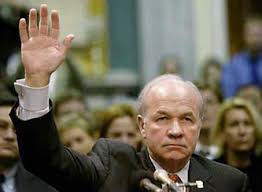 Ken Lay was the former CEO and Chairman at Enron, his time at Enron ended with one of the biggest financial fraud cases in history and one of the most well-known scandals. Because of that, he was found guilty of ten different counts of fraud/conspiracy charges. Billions of dollars were lost and tens of thousands lost their jobs as well. He died three months before his sentencing was to take place. Some may say that the scandal was too much for his health to handle. Though a $500,000 bail amount may seem large, it is peanuts compared the rest of this list.
9. Barry Minkow – $1.5 Million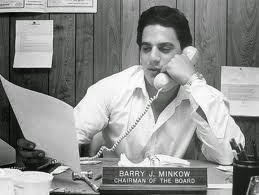 Minkow started and ran one of the most well known Ponzi schemes during the 1980's. Minkow did it all through his carpet cleaning company, which turned out to be quite phony, they weren't really making money from carpet cleanings, instead, Minkow had the company as a front and made money through several illegal revenue streams. He was 16 years old when the company started and it made him a mega-millionaire. Though it all backfired when he was caught and sentenced to 25 years for fraud. He spent 7 years in jail and upon release, it seemed like he was completely renouncing his criminal behavior by using his expertise as an expert at catching fraud and his new found path as a church pastor. Minkow was not really a changed man as it was found out that he was stealing from the church and his parishioners, on top of several other illegal acts that landed him back in prison.
8.Dennis Kozlowski – $10 Million
Kozlowski was in charge of Tyco International Ltd. An international company focusing on security products and services, where hundreds of millions were allegedly stolen from the company. Kozlowski was charged with enterprise corruption and grand larceny. He claimed that the money was approved as part of his compensation package from the company and maybe it had been, but the courts found him guilty and he was conditionally released at the beginning of 2014 after serving a good portion of his sentence in prison.
7. Bernie Madoff – $10 Million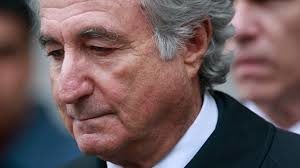 Bernie Madoff has become the current image we think of for massive Ponzi schemes. He was accused of operating a multi-billion dollar scheme to defraud thousands of unknowing investors who believed he was legitimate. He posted his bail, but it was later revoked because he was considered to be a flight risk. Madoff would end up pleading guilty to several felonies and he is looking at a 150-year prison sentence while being around 80 years old currently. Madoff didn't receive one of the biggest bail amounts ever, but his case will certainly go down in history.
6. Suge Knight – $10 Million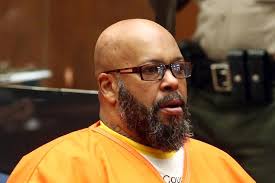 Suge Knight was at the forefront of several emerging rap industries in the 90's. He has had trouble with law enforcement for a long portion of his life. His most recent arrest in 2015 brought him out in the news once again. His hit and run incident left one man dead and another in the hospital. The bail was originally set at $25 Million and then lowered to $10 Million. Knight has gone through several lawyers during the trial and his health issues have come up many times. The court date is currently set for September of 2018 and his bail has not yet been posted.
5. Michail Sorodsky- $33 Million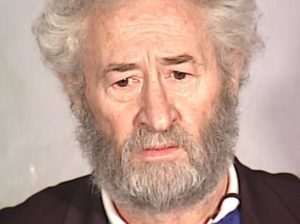 This guy is arguably the worst offender on this list, he was arrested for not only deceiving his patients out of their money, on top of that, he also took advantage of them sexually while they were expecting him to help them with their ailments and diseases. Under the guise of holistic medicine and by focusing on immigrants, he was able to take severe advantage of his patients for many years. Until a brave woman caught on to what he was doing and helped to expose him.
4. Raj Rajaratnam – $100 Million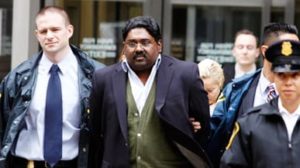 Raj Rajaratnam started the Galleon Group and used his time focusing on insider trading for big monetary gains. He was arrested in 2009 and charged with 14 counts of conspiracy and 7 counts of securities fraud. The hedge fund he started was worth almost 4 Billion at one time. He was later found guilty and sentenced to 11 years, on top of millions in penalties that he would be required to pay.
3. Kening Ma – $150 Million
This man and his wife have one of the biggest bail amounts in history. His wife's amount was set at $75 Million. Combining for $225 Million between the two of them for being accused of importing and selling motorcycles and ATV's that failed to meet state emission control levels. Some may say that their bail amounts didn't fit with the accused crimes.
2. Michael Milken – $250 Million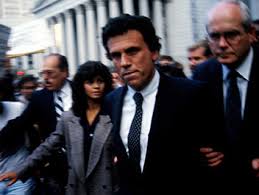 The late 80's experienced many high profile cases linked to either fraud, insider trading, or financial fraud. Milken was one of the top people as he supposedly earned close to $2 Billion at Drexel, where he focused on high-yield junk bonds. He was charged with numerous counts of insider trading and agreed to a plea deal for 10 years, but he didn't even end up serving 2 years when it was all done. Milken is probably lucky to be arrested during those days. If this case were to happen in current times, his sentencing could have been much longer.
1. Robert Durst – $3 Billion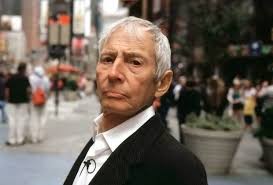 Durst is a real estate heir in New York who was charged and later acquitted of the murder of his elderly neighbor. Though after he was acquitted, he was reprimanded and held for bond jumping and tampering with evidence. The enormous bond that was stacked at $3 Billion was eventually lowered after appeals, with them citing the bond as being too large for the charges that he was in trouble for. Durst did receive one of the biggest bail amounts in history, but it did not hold in the end as the final amount finished to be around $450K.